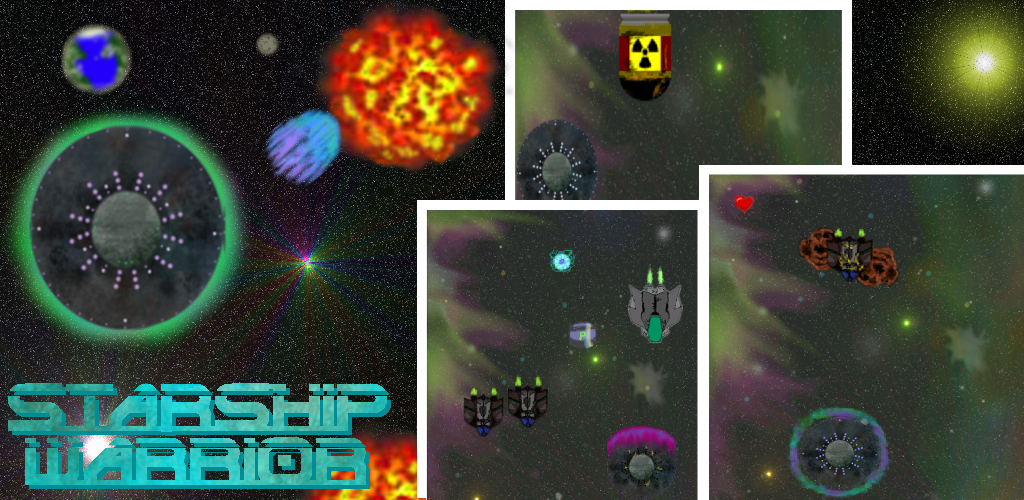 Starship Warrior: Space Wars
A downloadable game for Android
Challenge yourself to a space battle of a lifetime. Action packed space shooter for Android. Blast your way through hordes of enemies and unlock bonuses.
Take control of the spaceship and try to survive for as long as possible by flying around or shooting down oncoming enemies. Try to gain as much points as possible, to unlock new weapons and spaceship. Points are rewarded for survival time and for shooting down enemies.
In the game there are 10 unique enemies, which the player will encounter. The longer the player survives the stronger the enemies will become. Enemies which the player encounters include monsters, meteorites, trash from human space explorations, and spaceships from other galaxies far away.
User your finger to steer the spaceship, and tap screen to fire your weapons.
The game features
Intensive gameplay
10 unique enemies
unlockable spaceship
unlockable weapons for your spaceship
Enjoy the awesome and intensive game for FREE.
Install instructions
Game requires Android 3.0 and up.
Also available on